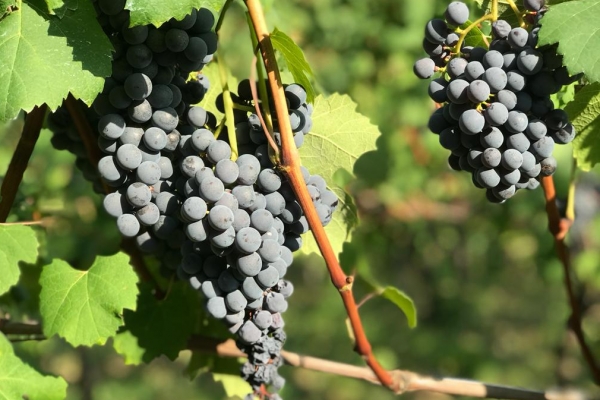 02 OCTOBER 2022
FROM THE SUPERVOLCANO TO THE LAST SAVANNAH OF EUROPE
Gattinara - Rovasenda and Buronzo
ONLY FOR THE 16th EUROPEAN GEOPARKS PARTECIPANTS
Come to discover the official wine keeper with a distinctly territorial imprint and who cultivates ancient varieties of organic rice with certified seeds that grow freely in a natural environment that is a treasure trove of biodiversity. Indulge in the knowledge of analyzing rice in detail and in its varieties. Enliven your palate by enjoying a good risotto in the courtyard of the RiceResort Armonie in Corte. Immerse yourself in the Capital of Rice.
.What you will do:
- Nature walk among the vineyards of the SuperVulcano
- Tasting the wines of Gattinara
- Visit Piedmont's famous rice paddy field in Rovasenda
- Live face-to-face with the Rice experience
- Lunch with rice menu from appetizer to dessert
Lower Valsesia and its surroundings are no longer just simple landscape elements. Today it is known with certainty that something "extraordinary" has happened in this corner of Piedmont: a powerful volcanic explosion that uncovered the ground up to a depth of 25 km. Through Nebbiolo grapes, one can scientifically explain how a wine from an area that is not even that large can have different characteristics. They are all of great quality and are all limited DOCG and DOC productions, some already well known, others considered niche, all with very high historical value: the rare Bramaterra and Lessona stand out from Gattinara. A few kilometers and we find Ghemme, Sizzano, which share affinities because of the same moraine soils, but with the previous ones have little kinship.
At 7:30 a.m. VERBANIA. PICK UP bus at TEATRO MAGGIORE
At 9:00 a.m. Arrival in GATTINARA, a town linked to wine and the practice of viticulture for several centuries even before the town was erected. From Torre delle Castelle a nature guide will talk about the legends and tales that envelop these lands of Upper Piedmont, uncovering very interesting details and curiosities. We will get a closer look at the environment and nature that are part of this territory, observing with the eye of a naturalist, all the aspects that make it unique. An excursion to discover vineyards, castles, paths and Ruben Bertoldo's artistic installations sown on the territory between forests and vineyards. There is nothing more beautiful than to touch the fruit of love for this land, grapes that will soon will be transformed into noble and fine Gattinara wine with a distinct territorial imprint characterized by a strong presence of iron in the soil porphyry. At the end, tasting of wines in the cellar giving the palate, a flavor elegant, savory, with marked minerality and iron nuances, which makes this wine unique is unparalleled.
From the Supervolcano you descend, with a handful of kilometers, into BARAGGIA land. An amazing area, characterized by the last portion of "savanna" in Italy and the northernmost rice cultivation in the world. From production of the rice's only PDO and the waters that arrive in the rice fields directly from the Monte Rosa, which together with the Serra di Ivrea forms the backdrop creating unexpected landscapes. A land to explore, the Baraggia, among storks' nests and expanses of moorland, among castles and ancient medieval huts.
At 11:30 a.m. ROVASENDA. Guided tour not on the classic rice farm but directly from the custodians of nature and biodiversity. An authentic company that loves nature and believes in the importance of their work both to Mother Earth and to the consumer who, by tasting their ancient rice, savors authenticity and tradition. Together our tour guide and rice sommelier, we will walk through their natural oasis where they cultivate biological rice, we will learn everything about the world of rice: how it is grown, the stages of processing its characteristics, its defects, its nutritional properties and its processing into delicious risottos. Through olfactory type sensory analysis we will learn more about this cereal.
At 1:00 p.m.: arrival in BURONZO in one of the buildings of the consortium castle, transformed into the restaurant "Armonie in Corte". Here the owner Anna Maria Corrado will prepare a special menu with various rice recipes accompanied by craft beer and flavored waters, with the grand finale of the inimitable "Torta delle mondine" and why not indulge in a glass of primordial nectar.
In the afternoon, transfer to the European Capital of Rice, City of the 8 hours and City of the 7 scudetti, in one word: VERCELLI. A city with a rich artistic and cultural heritage. Walking tour admiring its Towers, its Palaces, the majestic Basilica of St. Andrew. Entrance to Museum Archaeological Museum of the city where the Apollo hologram, an animated digital reproduction of the statue found in Vercelli in the 16th century, will introduce visitors to the exhibition and where we will admire the artifacts often intact, placed in their original context of discovery, individual flashbacks of a city that has much to tell.
COSTS AND CONDITIONS:
EURO 145 each person / Minimum 20 participants – Maximum 45
BUS SIGHTSEEING: PICK UP IN VERBANIA - TEATRO MAGGIORE
THE PRICE INCLUDES: sightseeing bus -licensed hiking guide - wine tasting on the farm - Workshop Analysis sensory analysis of rice with rice sommelier and visit of rice farm - Typical lunch with km 0 products including water, a glass of wine and coffee - Walking tour of Vercelli - entrance to MAC ( Archaeological Museum of Vercelli) basic medical baggage insurance.
THE PRICE DOES NOT INCLUDE: cancellation insurance - extra drinks - tips - extras of a personal nature. The itinerary can be customized and combined with other places of interest.
TRAVEL TIPS: Seasonally appropriate comfortable clothing and shoes
DOCUMENTS: valid ID documents
LANGUAGE: Italian - English - French
NOTES:
1_ ONLY FOR THE 16th EUROPEAN GEOPARKS PARTECIPANTS
2_ *Please report any intolerances, allergies and other dietary needs in a timely manner. The agency assumes no responsibility if undisclosed dietary issues occur.
---
I nostri viaggi sono fatti su misura per te
Dove vuoi andare oggi?